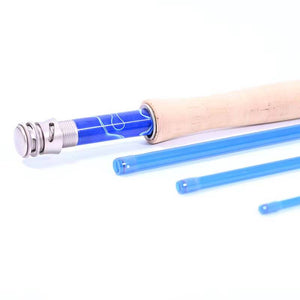 We Are Genuine Reliable Supplier
We are NZ registered company registered on 2012 based in AUCKLAND. We have been offering fly fishing products more than 10 years. We specialize in fly fishing rod design. We design , we sell and we can do custom made upon requirement. All our fly fishing products are directly from manufacturers that supply for well-known international brands. We do concentrate quality of products, and always offer very competitive prices on the market which you can trust.
Testimonials
"Speedline really came through for me when they custom-made my 5 weight carbon fibre rod with a full wells grip.  I've since bought a second rod, reels, lines, leaders and wading staff.  The gear is great quality, very reasonably priced, and the service is super quick and friendly."
- Leigh Johnson -
"Excellent rod feels good in the hand. very happy with the medium fast action, nice and light. Nice finish and detail."
- Jarad Mason -